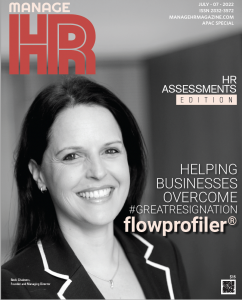 We are excited to have been invited to contribute to the July '22 APAC special edition of the ManageHR magazine. Furthermore, flowprofiler® features on the front over.
ManageHR magazine has also recognised flowprofiler® as a top 10 emerging assessment in AsiaPacific 2022!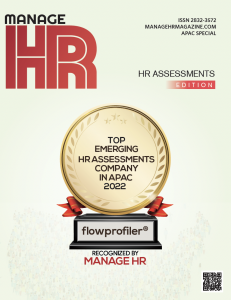 In this issue, we were in invited to contribute to this APAC special edition and comment on the role that flowprofiler® plays in helping organisations overcome the #greatresignation. Commentators of the pandemic have also called this phenomenon 'the great migration', 'the great mobilisation' and 'the great realisation'.
The unique flowprofiler® system is perfectly positioned to support company's attract, onboard, retain and develop their human capital.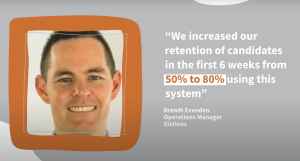 We assist users and non-users of flowprofiler® alike with our unique system for recruitment.
Non-users can attend our 1-day workshop, Recruiting for Power Skills. Recruiting for Power Skills teaches participants how to integrate behavioural based recruitment into their existing recruitment campaigns and process.
Our Partner network requested that we designed this workshop to satisfy an immediate and global need.
Modules include:
The role of assessments in recruitment
Planning your recruitment campaign
How to attract and shortlist candidates
Preparing for a behavioural based interview
Making a job offer
Tips for effective onboarding
Our flowprofiler® clients benefit exclusively from our client onboarding, support and consultation as we work to build autonomy, competence and internal capability within our client network.
We have decades of experience in behavioural based recruitment, psychometric assessment and the design and delivery of professional development workshops. Let us share our expertise with you.
Reach out to us at hello@flowprofiler.com for a different approach to attracting, onboarding, developing, and retaining talent.