What is happening?
Every organisation seems to be struggling to attract candidates. The Great #Resignation #Reshuffle #Re-org (pick your favourite) has caused chaos for talent acquisition professions. Covid has shifted power away from organisations to the individual. Individuals have tasted more freedom, more flexibility and more pay. A large percentage of the workforce is actively looking for a new role.
We believe, however, that making incremental changes can improve the chances of finding your next superstar.

flowprofiler® supports many organisational initiatives:
Talent attraction
Hybrid Team Working
Development
Employee engagement
And many more…
How can your organisation attract more candidates?
Candidates are excited by roles that match their strengths. Your organisation can attract the right candidates by highlighting the behaviours required. This immediately makes your organisation & advertised role stand out.
Job ads often start with the organisation: "Look at how many awards we've won", "We're the market leader…", "We have been established for 26 years".
Ask yourself, how likely is it that your next employee is going to join your team because the organisation has been around for 26 years? They're going to join because they are excited and motivated by the potential of the role.
Want us to take a look at your job ad and make some recommendations? Click here.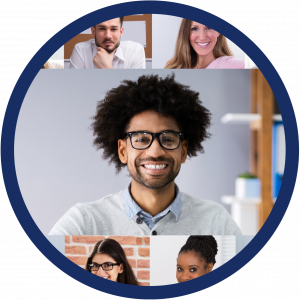 To attract more candidates, follow this template
Section
Title
Concept
Example
1
Is this you?
You want the candidate to recognise themselves in the advert. Load this section with behaviours that are important to the role. Include actionable statements.
Do you enjoy managing your own workload and feeling empowered?
Do you look for challenges in your work life and can thrive under pressure?
Are you motivated by purpose and how you can directly impact company performance?
2
We're looking for these types of people
Notice we still haven't mentioned the company. We are still focussed on the individual but this time it is from the organisation's perspective. The example highlights the behaviour & provides suggested wording.
Energetic and self-starting – drive sales growth and continuously build your pipeline
Accountable – take pride in meeting targets and making a difference to your customers
Self-confident – establish, cultivate, and maintain relationships with C-suite and senior level decision makers
Think quickly – assess customer opportunities on the spot
3
You'll get
Highlight the benefits they'll receive
Industry leading flexible working
Central Location when you're in the office
Interesting projects that will challenge you
Yearly funding for your personal development plan to support your career goals.
Competitive salary including a performance incentive
High super contributions
4
[Call to action]
You want to capture the candidate's interest immediately. Give them options so they can choose what to do next. Some salespeople, for example, will find it easier to call than complete a form.
Interested? Apply online or call 131 XXX or read on…
5
Responsibilities
Here you have a choice. Add the traditional job description or try something different – how about a list of 15 behaviours that are critical to the role?
Can you demonstrate more than 7 of these? If so, we want to hear from you.
● You aren't afraid to pick up the phone
● You have a strong understanding of the sales process
● A 'Hunter' mentality that enjoys seeking out and winning new business
● Exceptional organisation and time management skills
● Engaging and agile conversation skills to communicate, engage and influence to varying buyer personas
● etc.
6
About us
Finally! You get to tell them all about your organisation. Be bold, be confident. Tell them all the reasons your company is unique in the marketplace.

In a difficult labour market, candidates have a huge amount of choice. Help them choose you!

About XXX
XXX's mission is to accelerate the world's transition to sustainable energy.XXXX was founded in 2003 by a group of engineers who wanted to prove that homes can be sustainable without compromise.…
7
[Call to action]
Repeat the call to action
Interested? Apply online or call 131 XXX or read on…
Let us do it for you!
Do you have a job advert that isn't performing or hasn't changed for a while? Complete the form below and we'll apply some magic to it at no cost.